School starts tomorrow.
Don't make me think about it or say it again.
I just might cry and get black mascara all over your crisp white shirt.
So today we went to get the einstein's hair done.
A trim for the boy o' mine...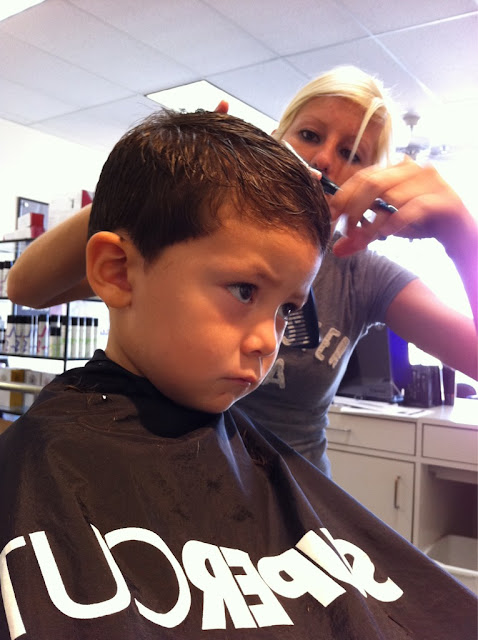 ...and a feather for the girl.
(rather stupid trend, I think, but she's wanted one consistantly all summer...)
(or perhaps I am just getting old...young wippersnappers and their crazy feather heads!)
:)
I have so much more to say, to fill you in on.
Good, bad, and ugly.
But I am so tired today.
And the laundry and planning for the big day tomorrow is keeping its' eye on me, so i musn't stay so long here today.
I'll have plenty of time next week,
(snif snif)
:(
Pin It