Evan decided he was wearing this today: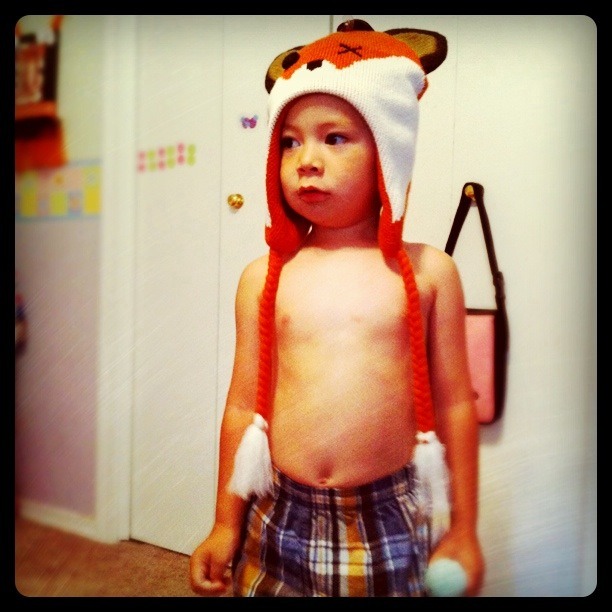 Have you ever seen anything so precious? I was really tempted to let him go as is to Walmart, I mean, after all, it IS Walmart, there really isn't a dress code, but in the end, he sweated off the foxy hat and picked out his new Cars tee from grandad and everything was kosher because he still had orange on and still looked adorable and still decided on two different colored crocs.
Way to express yourself, little boy. You did well, and
You.
Looked.
Perfect.
Pin It